Working Adults Undergraduate Students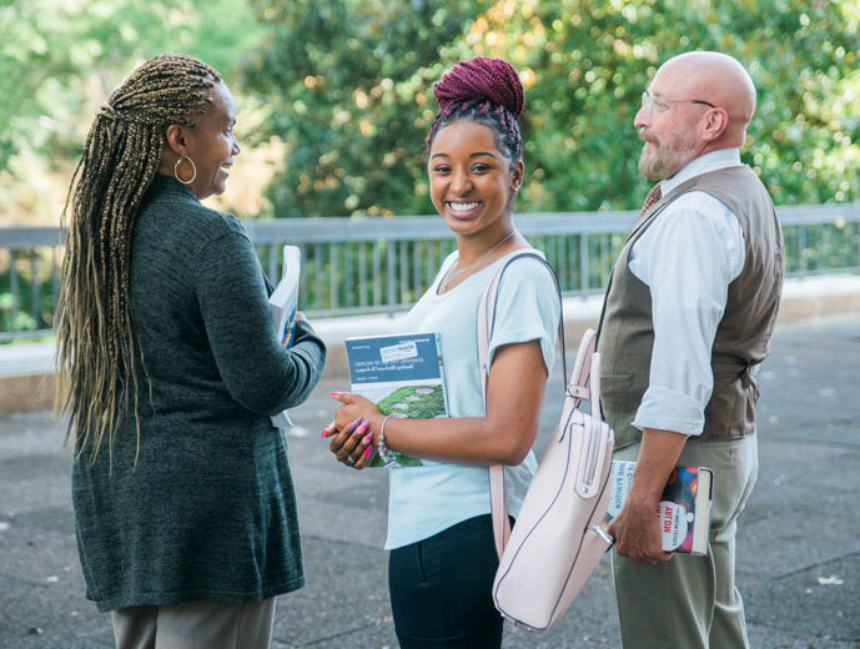 Summer classes made easy for working adults
Work toward finishing your degree by enrolling in summer classes at Mercer University. You benefit in many ways when you sign up for summer classes, such as:
Course availability: It may be easier to secure a place in that class you need during the summer session.
Smaller classes: You'll be able to take advantage of even smaller class sizes for a more tailored learning experience.
Earlier graduation: The sooner you can complete credits, the closer you get to your graduation date.
Why dive in with Mercer?
Convenience: Mercer University is the right choice for summer school for busy adults. We understand the demands on your schedule and design our classes to offer convenience and flexibility. Many of our courses are online or available at one of our locations in Atlanta, Henry County, Douglas County, or Macon.
Our faculty: The faculty at Mercer University boasts impressive credentials and significant experience in their field and in education. They make student success a priority and enjoy helping adult students achieve their goals. You'll receive the support you need throughout the program and beyond.
Advising: Throughout the summer semester, program coordinators or advisors are available to help students reach their goals. Students have the opportunity to meet with a program coordinator or advisor for personalized assistance regarding summer registration. Find your program coordinator or advisor to receive guidance in selecting your summer coursework. Learn more.
Mercer is a Military Friendly School
We invite military-connected individuals to Dive In with us this summer. As you work toward your educational goals, enroll at a university that truly has your best interests at heart. Mercer has been recognized as a Military Friendly School as well as named a "Best for Vets" institution by both U.S. News & World Report and Military Times. We're committed to providing support you can count on, including personalized assistance and a wide range of educational benefits. Learn more.